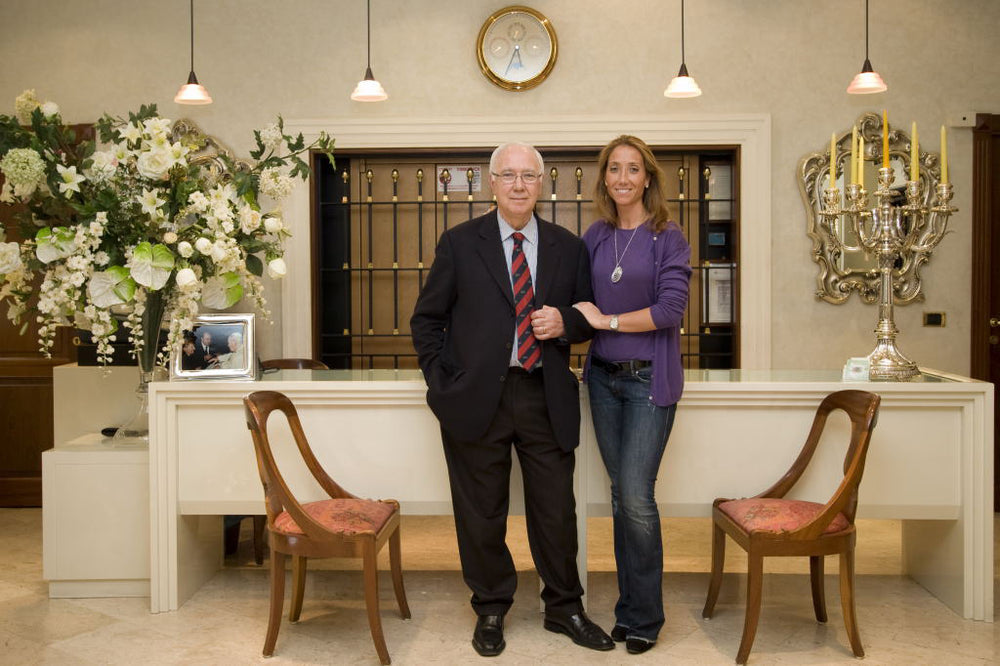 The Capuano Jewelery is an exclusive point of reference in the city of Rome, also known on the international scene.

Founded in the 1930s by Giovanni Turriziani, her story continues with Melita, Giovanni's daughter, who, together with her husband Nicola, opened several stores, first in Piazza di Spagna and then in Via Veneto.

With Nicola and Melita Capuano, the Jewelery in Via Veneto soon became a reference boutique in the capital, making itself known over the years also abroad.
Today, in Via Veneto 195, he is in his third generation with Rosaria Capuano.
Currently, the Capuano Jewelery is also present in Tokyo, in Ginza, within the prestigious The Imperial Hotel Plaza with Yuka and Toshio Koike. There are also numerous initiatives carried out in the USA, China and Arab countries.

Entering the Capuano Jewelery one is enveloped by a warm familiarity, by a personal attention, reserved for both passing customers and well-known faces from the economy, TV, cinema and sport.

Whoever enters the Capuano Jewelery is like who throws his coin at the Trevi Fountain: "He will come back".