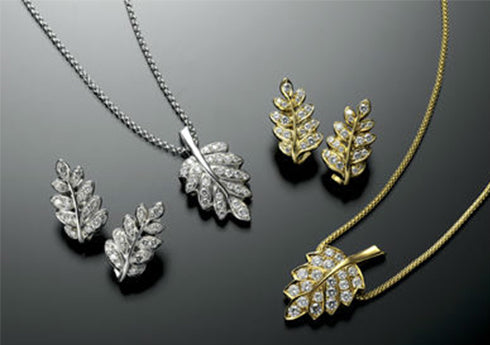 A collection of artisan excellence that inextricably links the Capuano history to the present, in a perfect mix.
A TREASURE OF IVY
A precious, unique jewel, created in the early Thirties by the goldsmith Giovanni Turriziani, thanks to his incomparable and meticulous work. Ivy symbolizes fidelity in love, and it is for this reason that the artist dedicated his creation to his beloved wife, Jeanne, his inspiring muse.
The peculiar band design has been conceived and studied so that the ring can adhere and gently wrap a woman's finger as if to signify attachment, a solemn promise, precisely because the ivy can no longer be uprooted when it sticks.
The patient work of engraving and the setting of numerous diamonds on each leaf shows the great attention and commitment of the artist for the creation of this unique ring.

Ivy, as an evergreen, is traditionally a symbol of eternal love and lasting affection.

Any woman who will wear this ring will surely be a strong, decisive and confident woman in her choices.